Jurisdiction of the Supreme Court
The function and responsibilities of the Supreme Court are defined by the Constitution. Alladi Krishnaswami Ayyar, a member of the Drafting Committee of the Constitution, rightly addressed the Supreme Court of India has more power than any other Supreme Court in any part of the world. The Jurisdiction and powers of the Supreme Court can be classified into following.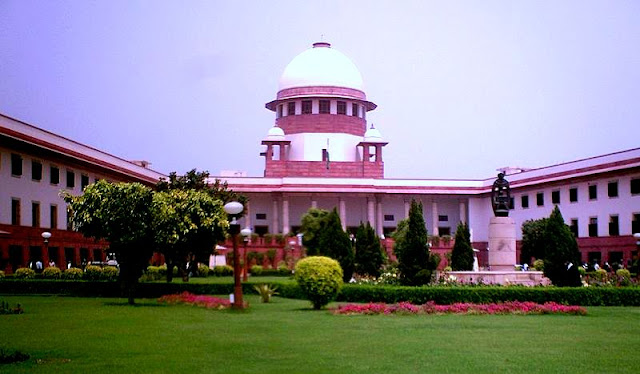 Original Jurisdiction
Article 131 deals with the original jurisdiction of the Supreme Court. It means cases that can be directly considered by the Supreme Court without going to the lower courts first. The original jurisdiction of the Supreme Court works as an umpire in all disputes regarding federal matters. In any federal country, legal disputes are bound to arise between the Union and the States and among the States themselves.
The power to resolve such cases is entrusted to the Supreme Court of India. Disputes between the centre and one or more states or the centre and any State or States on one side and one or more states on the other or between two or more states come under federal dispute. Disputes that do not come under original Jurisdiction of Supreme Court are as below.
Inter-State water disputes.
Recovery of damages by a state against the Centre.
Matters reoffered to the finance Commission.
According to 7th constitutional Amendment Act, 1956 the original jurisdictions of Supreme Court does not extend to dispute that arises out of any provisions of a treaty agreement, covenant, Management etc.
Writ Jurisdiction
Article 32 imposes duty on the Supreme Court to enforce the Fundamental Rights. Writ is a formal written order issued by a body with judicial powers. As Supreme Court is defender of Fundamental Rights of Indian citizens, it is vested with writ powers. There are five types of writs issued by Supreme Court namely, Habeas Corpus, Mandamus, Prohibition, Quo Warranto and Certiorari for enforcement of fundamental Rights of citizens.
This comes under the original jurisdictions of the Supreme Court, but it is not exclusive. High Courts under Article 226 also enjoy the right to issue write to protect the fundamental Rights and for other Purpose. It means when the Fundamental Rights of a citizen are violated, the aggrieved party has the option of moving either the High Court or the Supreme Court directly.